People love to add things to the strings to make them quieter and faster. I personally like to keep as much weight off the string as possible. This way I can get the best performance of the string. On my Winner's Choice string, I have the peep, serving, and two speed buttons.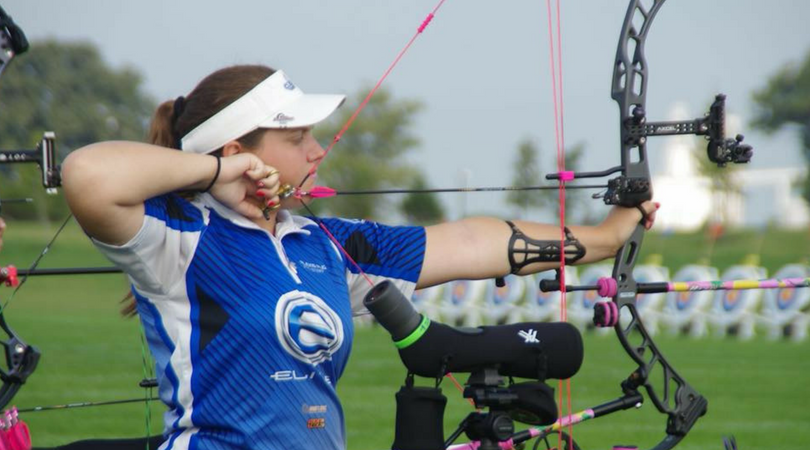 I do use speed buttons because it helps reduce string oscillation. I also use speed buttons for tuning purposes. When they are in the optimum position, the string will be in its most efficient state. The way I find the best position for the speed buttons is I measure the distance from the cam to the button. I start with a 1" space. I then shoot it through a chronograph. I log the speed average after 5 shots. Then I move it to 1 ¼" and check the speed. I do this until I get out to 3" with the speed button. There will be a spot where the speed starts to drop. I will stop there if it is before 3". Then I just move the button back to the spot that had the highest speed and retest it. This will be the most efficient position for a speed button.
I also add a small piece if 1" serving on my string right at the string stop. I use BCY .007 white and install it with a lot of tension. I have noticed that adding the serving does not change the speed. With all of the accessories on my string, the total weight of my string is 58.2 grains. This set up on my Winner's Choice string seems to work great for me.