Peter Elzinga, 37, represents the Netherlands and is an archery shop owner in Amsterdam who shoots for Winner's Choice. Having started competing in archery in 1990, he has a few years of experience behind his belt, and shares his string maintenance tips in the update below: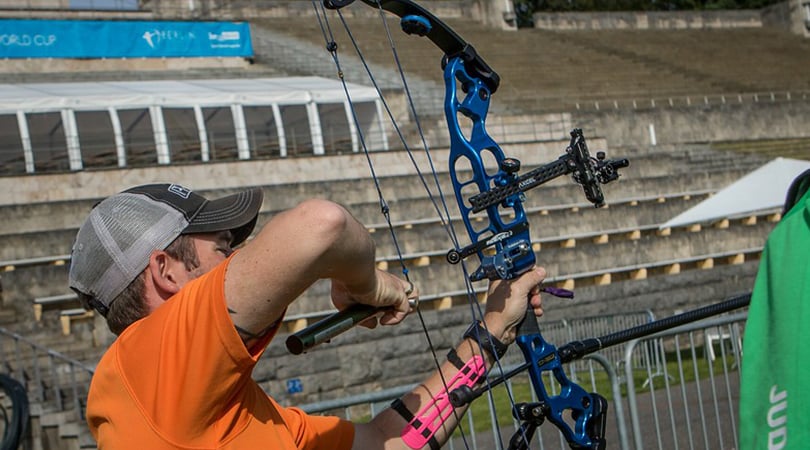 In my 29 years of shooting archery, there is one thing I have to trust most: string and cables. For me there is one thing that can change on your bow, and that's why I trust Winner's Choice, as there is no doubt in my mind that they have the best set on the market today. Why:
No creep
No peep rotation
No serving separation
All colors available
All serving colors available
The material and strands of your choice
Their warranty: if there even is a problem it will always be resolved.
Some of my pro tips with regard to string maintenance:
Always put your peep sight in the middle of the string
Winners choice places a piece of string where it should be
Do not wax your strings to much
I always refresh my complete set every year
Never use a lighter near strands