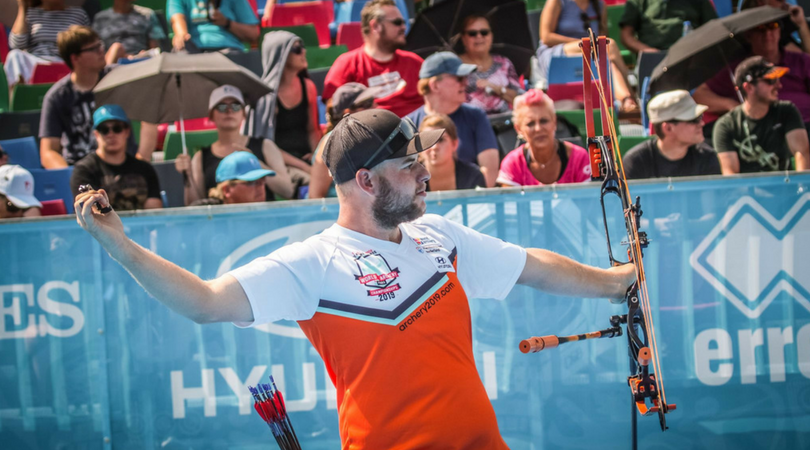 Photo via World Archery
Winner's Choice shooter of the Netherlands, Mike Schloesser, had already qualified for the World Cup final in Samsun, but that didn't stop him from dominating Stage 4 of the World Cup in Berlin over the weekend.
Seeded first after day one of shooting qualifications, Schloesser was set to prove why he's earned his nickname "Mister Perfect." The pressure was off, having already stamped his ticket to Samsun, but he still wanted the Gold.
"It was really satisfying. Shooting felt awesome all week. My level was really good, even in the final, even if my last arrow (an 8) wasn't that good; 146 in those conditions, I'm pretty satisfied with it," Schloesser said in a World Archery interview.
Schloesser's Winner's Choice teammate Peter Elzinga finished fourth for the weekend after a close bronze medal match, and Kris Schaff finished with a Mixed Team Gold and Compound Team Silver. He will join Schloesser among the world's top eight shooters in Samsun this September.